What a way to start off our blog this year! 
Paul came to us with a goal of losing a few stone.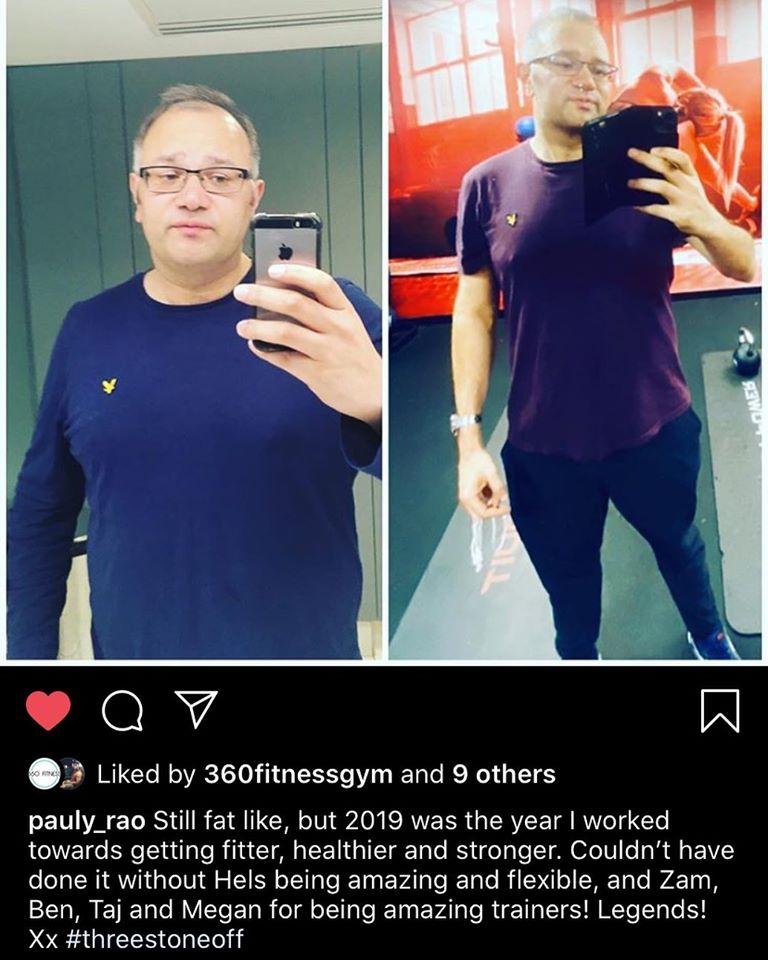 He works in London a few days a week, so with the travelling, work and a young family he found it difficult to stick to something.
After joining 360 Fitness Gym and working with our Personal Trainer's, we broke up his weight loss into small steps, every goal was to lose half a stone.
That way it was manageable and kept Paul focused. He followed our advice and starting picking good food choices even when travelling.
With the sessions, Paul made an effort to make it at least twice, no matter what because he knew the importance of the routine and keeping in the gym, coming early mornings or late nights if needed.
Paul's literally the nicest guy you can meet and bring a positive attitude in the gym. He achieved 3 stone off last year, which is a great effort!
We look forward to what he can do this year! 
To start your transformation drop us a message today