Well done to Ian, 7 kg (1 stone) of weight down and up on his muscle gain by 5 percent!

Ian trains very hard with the 360 Fitness Personal Trainer's and has made changes to his diet without completely giving up certain foods. During this weight loss phase he had Christmas and a big birthday, but still didn't let that derail his progress. 
As well as the good results so far, he's a great addition to the gym community with his positive attitude and joking around with all the clients and Personal Trainer's at 360 Fitness.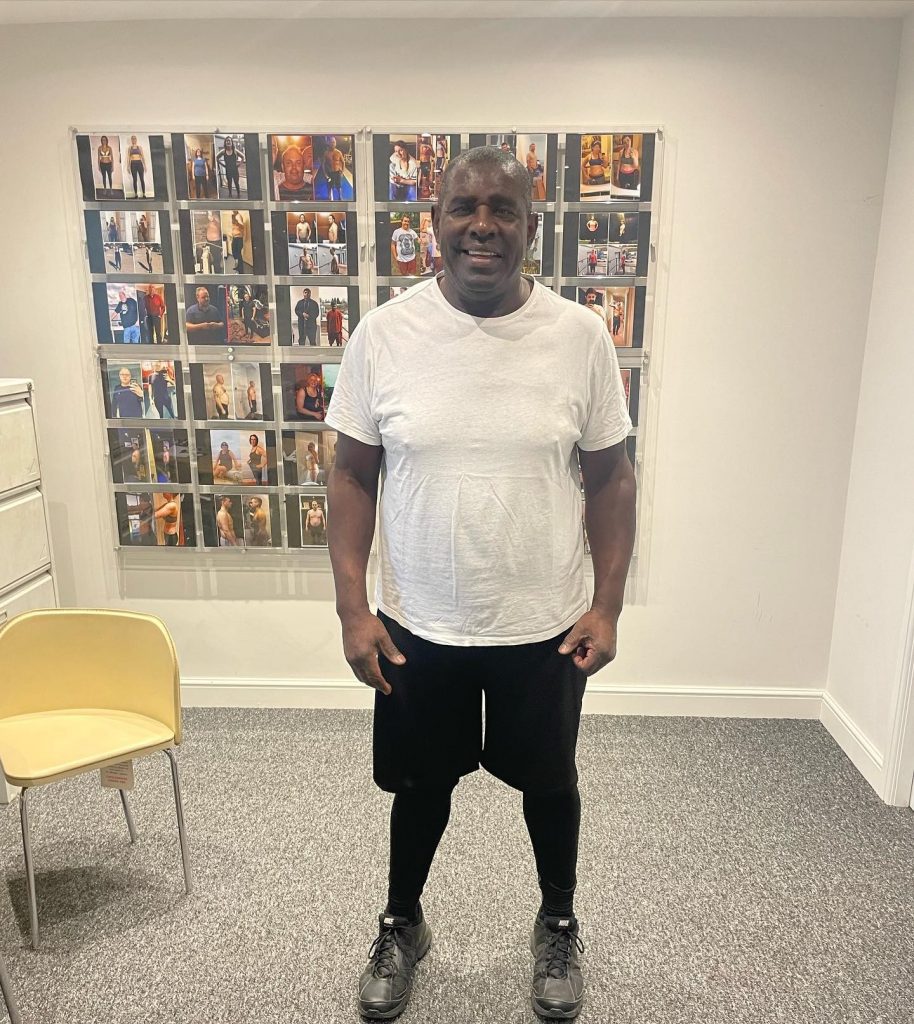 Ian certainly shows fitness doesn't need to be boring!