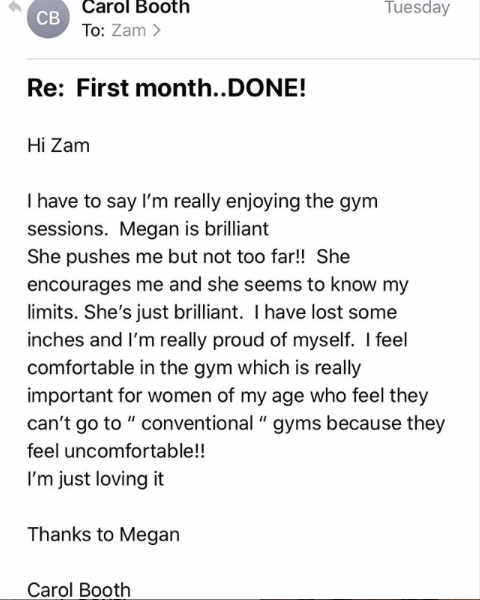 Great feedback from Carol who started a few weeks back with us and has been doing sessions mainly with Megan! 
This sums up why clients love working out with our Personal Trainer's at 360 Fitness.
Not just the results but feeling comfortable in a gym again!
At 360 Fitness every session is run by one of our trainers so it keeps you focused and ensures results.
With clients of all ages and fitness levels working out together it makes for a great environment!