Client transformation
What a difference a year makes!
Here's Paul, post workout after a tough session last week with the 360 Fitness Personal Trainer's on the right and on the left before starting with us .
For Paul the goal was to drop weight, get healthy and make fitness part of his lifestyle.
He lost most of the weight months ago with us at 360 Fitness, and he's managed to keep it off, during lockdown. As he understands calories now and doesn't over eat. 
So now, he can enjoy more food and more flexibility after having lost the weight and still training with us 3 times a week.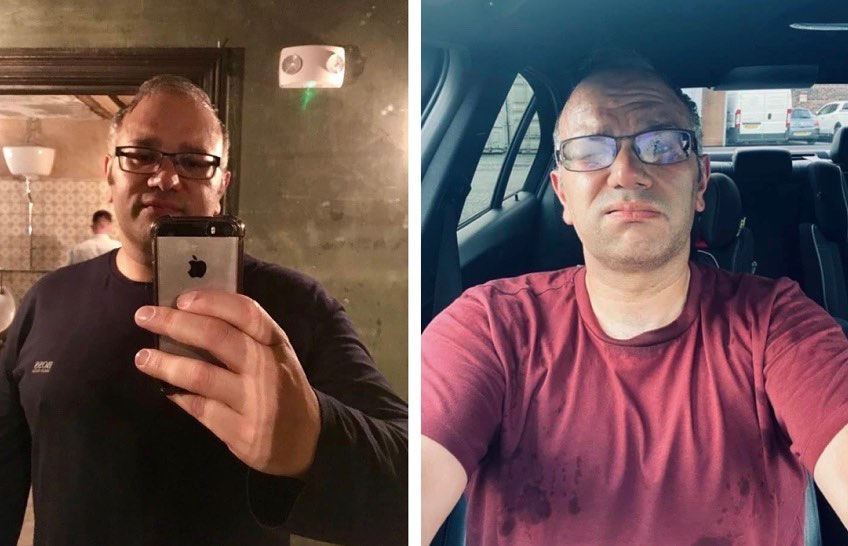 It just shows you don't need to diet for life, just get an understand of what you are consuming and burning off and make it work for your lifestyle.
Amazing transformation !