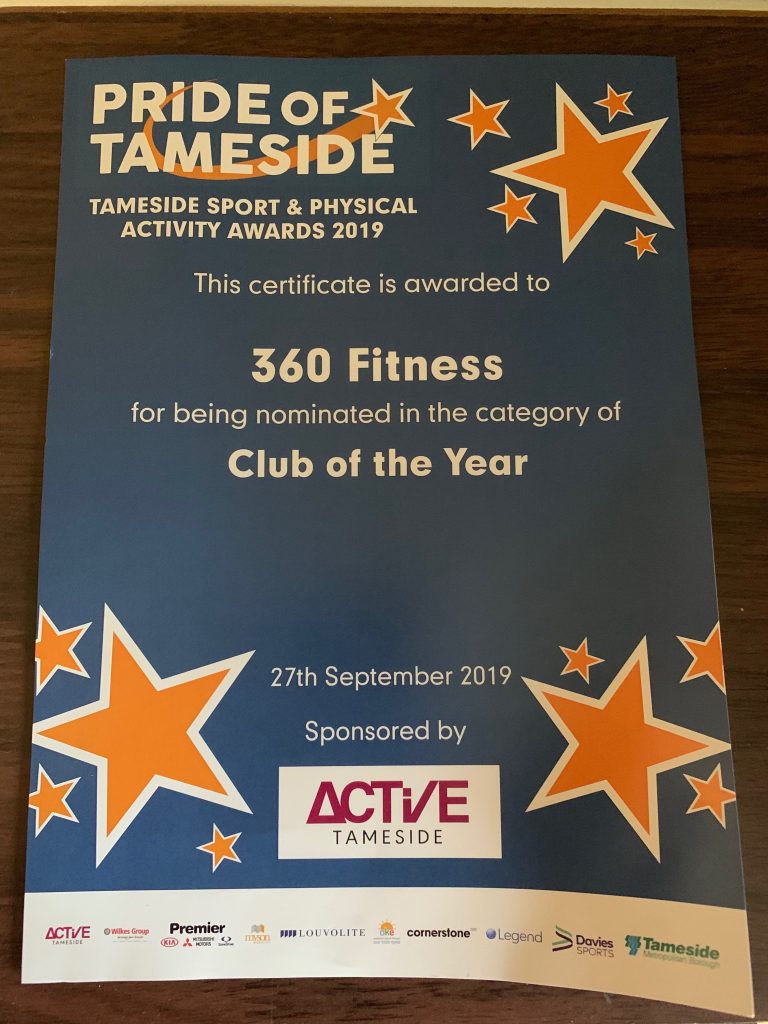 We at 360 Fitness, were up for Club of the Year at the Prime of Tameside Awards.
Unfortunately we didn't win, but were very happy to be nominated as we were the only gym to be in the category. With most of the other clubs being football clubs.
It shows the recognition we are getting because of the work of our Personal Trainer's with our clients, getting great results.
It is was a great night, and great to be involved!