This is a bit of a different before and after from Kayleigh , where we can't actually see visual changes in the picture.. here's why: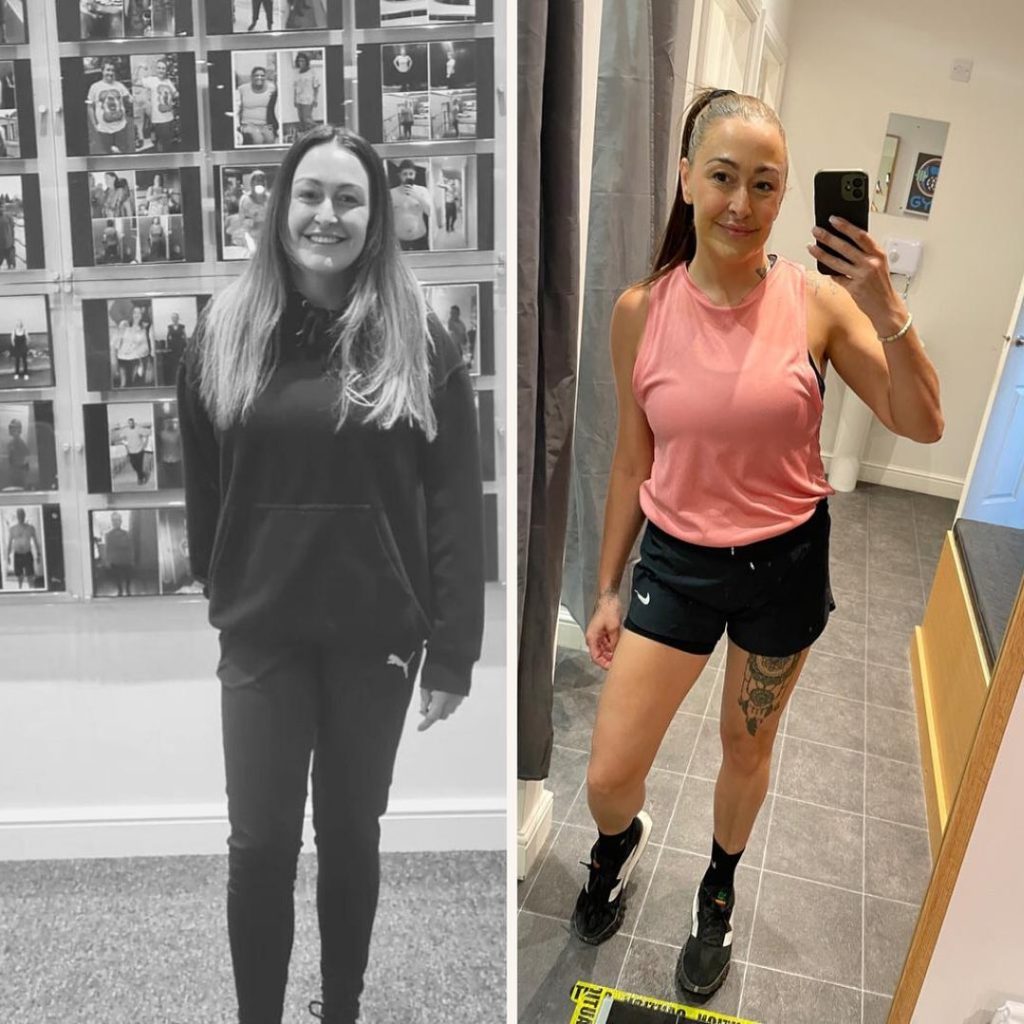 "When I started at 360 I didn't think I'd see it through. I've always had a unhealthy relationship with exercise and never been consistent, my weight as always gone up & down. I am finally at a weight I'm happy with and my body confidence has improved. I used to attend wearing the most clothes I could as I was so self conscious wearing a massive hoody even though I was sweating.
I actually enjoy exercising now and happy it's part of my life 😊"
Kayleigh has lost over 6kg, drop over 10 percent bodyfat and gained 5 percent muscle mass whilst working with our Personal Trainer's at 360 Fitness💪
But what she's said above is arguably more important she feels comfortable in herself and exercise is part of her life.
We know many other people feel the same way Kayleigh did at the start, not feeling comfortable in their body.
This shows you can change your body and feel better about yourself if you find the right place and surrounded by a welcoming community 👊